Patrakomala
Patrakomala is an information and mapping portal of creative ecosystem in Bandung City. Build and launched by Creative Economy Division of Bandung City Culture and Tourism Department. Patrakomala aggregates information and data from all creative economy enablers in the seventeen subsectors of Bandung City creative economical, and maps them to an information center that is easy to access to all parties involved, from project owners, investors, stakeholders, to the general public. Patrakomala also serves as a news portal that showcases the latest news surrounding activities and everything else related to creative economical of Bandung City.
Patrakomala is one of Bandung City's government real step to support the development of creative economical as well as the enablers and stakeholders involved in it.
Patrakomala can be used to search and map information and data of businesses in Bandung City creative economy. Patrakomala users can look for these businesses either by creative economy subsectors or by area or district.
Creative ekonomy is ecosystem that have connection between creative value chain, nurturance environment, market and archiving. Economic activities based on creativity, skills and individual talent to create individual creativity and creativity which have economic value and affect welfare public.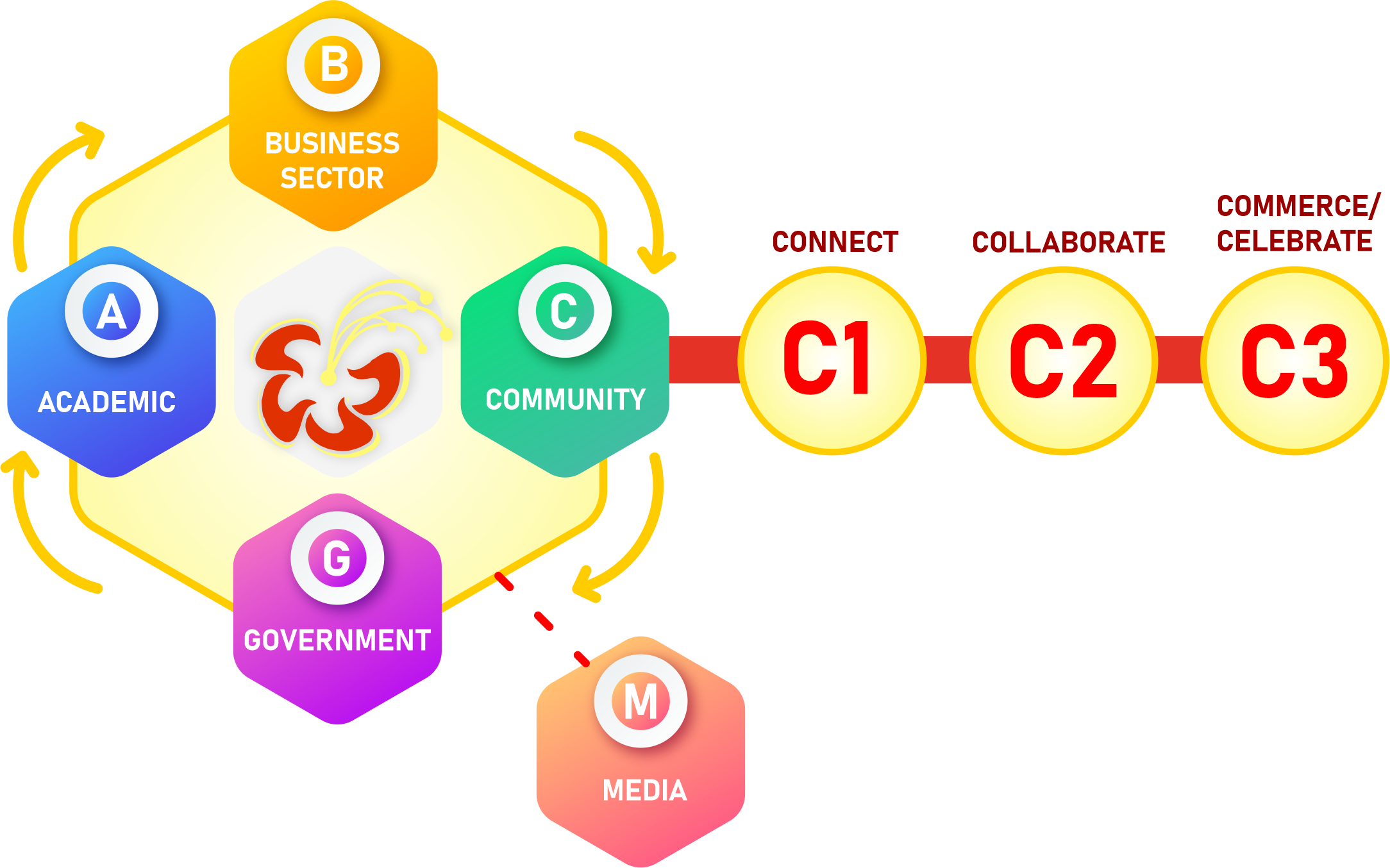 The development strength of a country or region needs to be supported by all existing elements. It cannot be accelerated development can only be done by one party. So comes the concept of 'pentahelix' development in which elements of government, society or community, academics, businessmen and the media come together to build togetherness in development.
The subsector is a collection of several creative economy fields listed in KBLI and has a very important role in building an economic ecosystem in an area.
Amount of Creative Economy Actors
4896
Verified Creative Economy Actors
2300
Creative Economy Actors Not Verified
2596
Amount of Creative Industry Actor
12978
Amount of Creative Economy Actors Per Subsector Second Version
Amount of Creative Economy Actors Per Subsector
Amount of Creative Economy Actors Per Pentahelix
Amount of Creative Economy Actors Per District & Urban Village Second Version
Amount of Creative Economy Actors Per District & Urban Village
Amount of Creative Economy Actors Based on DPMPTSP Data
Amount of Creative Economy Actors Based on Business License
Amount of Creative Economy Actors Based on Owner Type (HKI)